Shao-mo Memorial Gymnasium
The gymnasium cooperates with the overall planning and design of the campus, and uses the outdoor platform corridor as the connection between the gymnasium and the campus. At the same time, it serves as a semi-open student activity space. The colour style is designed to reduce the impact on the surrounding environment, creating a harmonious environment. The whole building is based on the traditional white color line of Tamkang, and the Chinese-style railings are used as the main image of the design to meet the overall visual experience. The large-scale glass curtain is used on the front side, with the sun shining far and wide, and the evening scenes in full view. As for the material, the steel and glass are two modern materials to shape the building's sense of science and technology. The towering pillars and cantilevered fronts consolidate the entrance image and show the immortality of the building.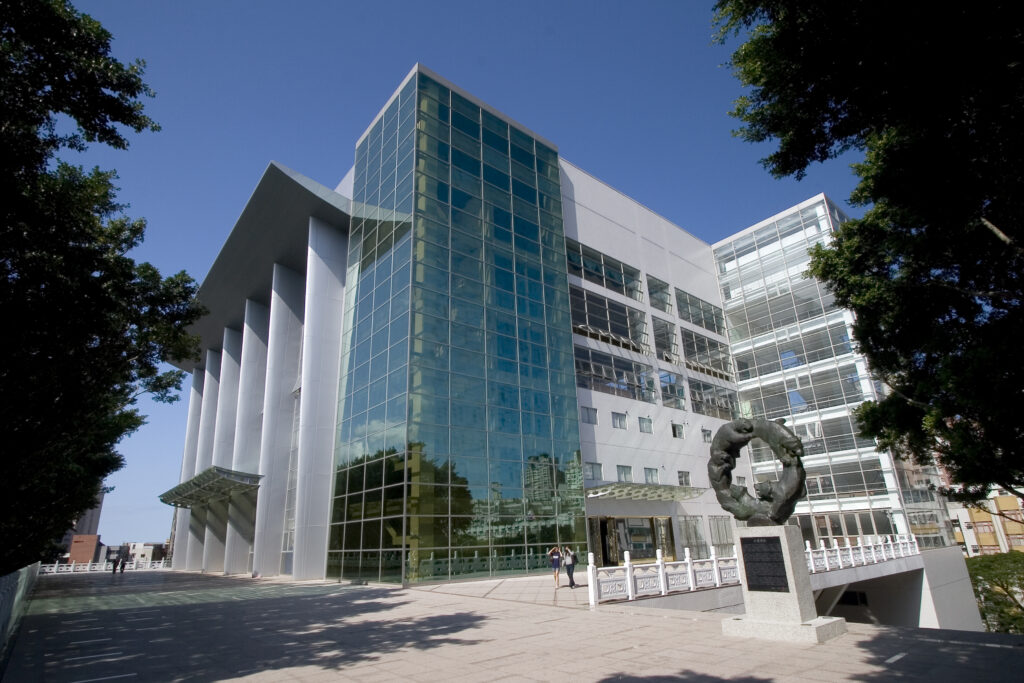 The gymnasium is open to the faculty and staff of the University and other approved personnel, The sports venues are open for free from Monday to Friday to the faculty, staff and students of the university. Those who need to borrow on holidays or borrow from time to time for special reasons must apply for approval in advance.
The opening hours of the gymnasium:
Teaching Day: Monday to Friday 07:50/22:10 08:00 to 22:00 Exam Week: Monday to Friday 07:50/17:10 08:00 to 17:00 Winter vacation: Monday to Friday 07:50/17:10 08:00 to 17:00 Summer holiday: July to August Monday to Thursday 07:50/16:10 08:00 to 16:00 Other: Monday to Friday 07:50/17:10 08:00 to 17:00 Holidays and nights are not open
Management rules and charging standards
Office of Physical Education © All RIGHTS RESERVED, Please see Terms of use